You will quickly realize that the staff at Dubuque Dental Associates cares about you! Whether it shines through when you are greeted by name at the reception desk, or the fact the you can see your favorite hygienist time and again. Dubuque Dental Associates is a family and we will treat you like family.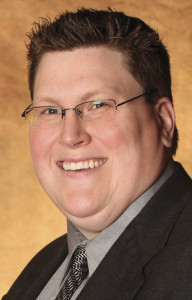 Dr. Brett Kilburg
Dubuque, IA Dentist
Dubuque Dental Associates, PC
Dr. Brett Kilburg is a native of Epworth, Iowa. He completed both his undergraduate degree and his DDS degree from the University of Iowa. Before joining the team at Dubuque Dental Associates, he practiced for two years at Anamosa Dental Associates after graduation in 2003. Dr. Kilburg is a member of the American Dental Association, the Iowa Dental Association and the Dubuque Dental Society.
Volunteering as a coach for the Western Dubuque Bobcats' football team (forever a fan) occupies Dr. Kilburg's time in the fall. He is an avid lover of all other sports as well (Go Hawkeyes!) while additional activities include cooking and singing.